Farmer Girl is about local and sustainable food.
We're here to support farmers, and bring you the very best local and sustainable food. Our food is unpretentious, and showcases the talents and passion of the artisans, farmers and ranchers in our region.

We specialize in creating simple and straightforward dishes using local ingredients and are consistently changing our menu to accommodate the most seasonal fare.
 

Farmer Girl can be found throughout the Front Range: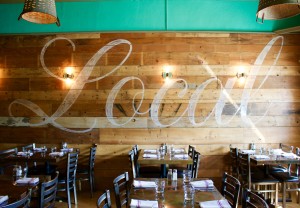 The Farmer Girl Community Bistro in Lyons
432 Main Street Lyons, Colorado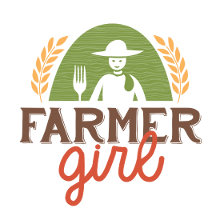 Farmer Girl Food Truck
check our schedule & join us for lunch or dinner.
Farm Dinners
Join Farmer Girl for a coursed dinner featuring the season's most flavorful ingredients. Each dinner will be hosted at a different farm setting in an effort to support a variety of local growers and ranchers.
The evening will start with passed appetizers, a meet and greet, and tour of the local farm. Farmer Girl's Tim Payne will carefully prepare each farm dinner menu by selecting the freshest ingredients from each local farmer's seasonal fare.
Dinners will be served on the farm, as guests take in an unforgettable setting, while seeing how Colorado's local farmers make the most of their land. 20% of the profit from each farm dinner is donated to the evening's host farm.
Weather:
Farmer Girl Farm Dinners will be held "rain or shine."
Reservations:
Call 303-823-5856 to reserve your seat at the table.
Cancellations:
The Farmer Girl Farm Dinners require 72 hours' notice for cancellation. If the restaurant is able to fill the reservations, the cancelling party will not be charged.
Sign up for our Newsletter
Meet the Chef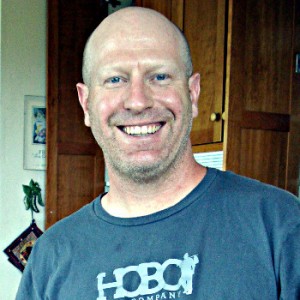 Tim Payne brings a dynamic and varied culinary background to Farmer Girl, as well as a deep commitment to supporting local, artisanal and sustainable food.
He is dedicated to providing an avenue for local farmers and artisans to sell their produce, meats and products. As a chef, he specializes in creating simple and straightforward dishes using local ingredients and is consistently changing his menu to accommodate the most seasonal fare.
Payne believes that when seasonal, sustainable ingredients are used, they speak for themselves in each dish. Heavy sauces and artificial elements aren't necessary to add flavor.
Payne previously served as a chef and owner at Terroir Restaurant in Longmont and as a chef at the award-winning, Z-Cuisine in Denver. He is also the owner of Boulder County's Farmer Girl Food Truck.
Farmer Girl Suppliers
We proudly use the following local suppliers: